This past Monday HIQI had the pleasure of broadcasting an exclusive and extended interview with Detroit's funk guitar legend Dennis Coffey. If you don't recognize Dennis Coffey by name (you should but...) you almost certainly will recognize his songs. On its own Dennis' music stands strong as Detroit's greatest guitar-driven funk masterpieces, melding the evolving production aesthetics of Motown and producers like Norman Whitfield with Dennis' own penchant for fuzz guitar played fast and thick (often overdubbed in multiple layers). Before recording his solo work Dennis was a member of Motown's surest house band 'The Funk Brothers', featuring on soul classics such as the Temptations' 'Ball of Confusion' and 'Cloud 9', Edwin Starr's 'War' and Freda Payne's 'Band of Gold'.
Little did Dennis realize that as he jammed, experimented and recorded his music that he was inadvertently laying down the bedrock for dozens of hip-hop and jungle classics to ensue over the following forty years. Some of Dennis' biggest hits were heavily driven by their infectious breakdowns, quickly becoming rhythmic fodder for the earliest hip-hop DJs and later producers of the 1980s and beyond.
We checked in with Dennis in Detroit just before the release of his
brand new record
, self-titled 'Dennis Coffey' on the mighty Strut records. The album hit shelves April 25 and features collaborations with Mayer Hawethorne, the Dirtbomb's Mick Collins, Fanny Franklin, Paolo Nutini and Kings Go Forth. Also be on the lookout for a Dennis Coffey remix project in the very near future featuring 14KT, Apollo Brown, Dabrye and yours truly (Recloose).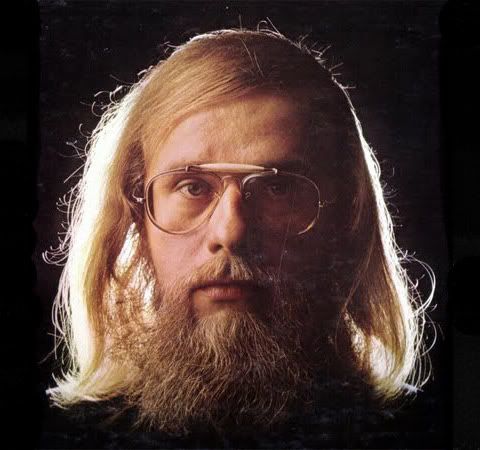 We also featured our good friend DJ House Shoes' Dennis Coffey tribute mix titled 'Constellations- The A to Z of Dennis Coffey' which you can stream through our show or alternatively off of Soundcloud
here
. (If you're persistent you may find a way to download it too, but the OG soundcloud link has been tapped at 1000...).
Finally, we pieced together the rest of the show with potna in crime Nyntee running production duties and an impromptu P-Funk gig review from excitable show regular Mark Williams. Enjoy that shit.
HIQI 2011.04.25 PLAYLIST
Sound Troupe- Can You Really See Me Inst. (Sam)
Recloose interviews Dennis Coffey
(Music Bed)
Dennis Coffey- Funk Connection (Westbound)
Dennis Coffey- Knockabout (Strut)
Dennis Coffey- Don't Knock My Love Pt. II (Strut)
Dennis Coffey- Ride Sally Ride (Sussex)
Dennis Coffey- Scorpio (Sussex)
Dennis Coffey- Son of Scorpio (Sussex)
Dennis Coffey- Scorpio (Sussex)
Dennis Coffey- Space Traveller (Strut)
Dennis Coffey- 7th Galaxy (Strut)
Dennis Coffey- Miss Millie feat. Kings Go Forth (Strut)
'Constellations: The A - Z of Dennis Coffey' mix by DJ Houseshoes
Scorpio Intro- (feat Dennis Coffey, Jazzy Jeff, Jake One, and Q-Tip)
LL Cool J- Jinglin' Baby
Dennis Coffey- Main Theme (Black Belt Jones OST)
Dennis Coffey- 7th Galaxy*
Dennis Coffey- Ride Sally Ride
The Temptations- Cloud Nine
Rodriguez- Sugar Man
Marvin Gaye- I Want You
Dennis Coffey- Garden Of The Moon
The Spinners- It's A Shame
Dennis Coffey- Never Can Say Goodbye
Dennis Coffey- Whole Lotta Love
Diamond D- No Wonduh
Isley Brothers / Dennis Coffey & Lyman Woodward- It's Your Thing
The Floaters- Float On
The Dramatics- In The Rain
The Dramatics- Whatcha See Is Whatcha Get
Dennis Coffey feat. Mick Collins (Dirtbombs) & Rachel Nagy (Detroit Cobras)- I Bet You*
Edwin Starr- Easin' In (Hell Up In Harlem) / Digable Planets (Nickle Bags)
The Temptations- I Can't Get Next To You
The Undisputed Truth- Smiling Faces Sometimes
Dennis Coffey feat. Mayer Hawthorne- All Your Goodies Are Gone*
Outro
[Thanks to Eyes and Teeth for the playlist]
(and on with the show...)
Cro-Magnon- The Boxer (Jazzy Sport)
Dez- Rock With You (White)
Wild Sugar- Bring It Here (TSOB)
Masurati & Huey Harris- Super Duper Lovin (Lioness)
Wynd Chimes- Baby You're The One (Lotus Land)
El Rego et Ses Commandos- Sa Na Min (Analog Africa)
The Revolution of St. Vincent- The Little You Say (Wirl)
Jeanette 'Lady' Day- Come Let Me Love You (Inst) (Prelude)
Romanowski- The Instigator (Bastard Jazz)
Presto- (feat. Mhax Montes) (Concrete Grooves)
HIQI April 25, 2011... The Dennis Coffey Special Pt. 1
HIQI April 25, 2011... The Dennis Coffey Special Pt. 2