Happy holidays to the extended Hit It and Quit It family. Mad festive aroha to our crew- Frank Booker, Julien Dyne, Ben Lawson, Sam Harman. Also to all our guests from the past year (Anthony Shakir, Trus'me, Domu, Monkz, Submariner, Eru Dangerspiel, Mike Fabulous, etc....), we promise many more for 2010. Big things for HIQI in the Tens (is that what we're calling it??).

Here's our last show of the year, a round up of our hot picks from 2009. We're back Jan. 4, 2010, see you then for another surprise special...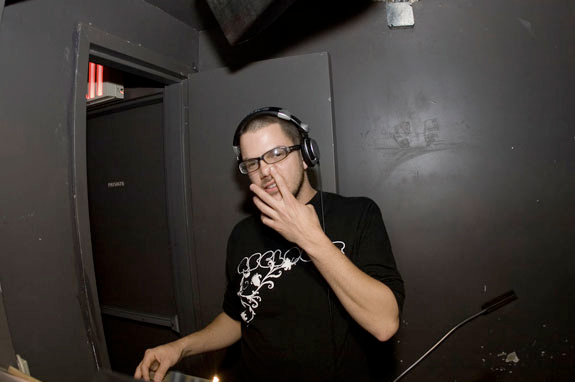 Hot Picks Pix (Thanks to Tyler Askew, at Rude, APT)
HIQI Dec. 27, 2009- Hot Picks 2009 Playlist
Based On Kyoto - "Flower (James Pants Remix)"
Touch Sensitive - "Body Stop"
Hygher Baby - "Strugglin' (Tropical Treats Remix)"
Anthony Joseph & the Human Spasm Band - "Vero"
Georgia Anne Muldrow - "Roses Pt. 2 (Feel It)"
Dennis Jr - "Looking for Love"
Isolee - "Les Andelouses"
BDI - "Industrial Kites"
Nebraska - "My Father (remix)"
Rondenion - "Carnival Time"
Los Amigos Invisibles - "Plastic Woman (Frank Booker & Recloose Remix)"
Kink - "Psyche Funk"
Manuel Tur - "Will Be Mine (Airto Mwamba dub)"
Trus' Me - "Put It On Me"
Floating Points - "Love Me Like This"
Catalist - "Soulful Christmas"
Cleon - "Jaylis & Family"
Escort - "Starlight (Greg Wilson Edit)"
Kamaal the Abstract (Q Tip) - "Do You Dig You"
Julien Dyne ft Mara TK - "Layer"
Hudson Mohawke - "Just Decided"
Linkwood - "Tears"
Andres - "Step Pattern"
Slum Village - "Cloud 9"
Mayer Hawthorne - "Just Ain't Gonna Work Out (Astronote Remix)"
Dam Funk - "Come On Outside"
The Oliverwho Factory - "Together"
Nacho Patrol - "Africa Space Program"
The Public Opinion Afro Orchestra - "Two Sides of the Truth"
HIQI Dec. 21, 2009 PT. 1
HIQI Dec. 21, 2009 PT. 2