Heads up! Our night we've been super-hyping for the last 2 months has arrived. We're really excited and think its going to be something special. Hope to see you there.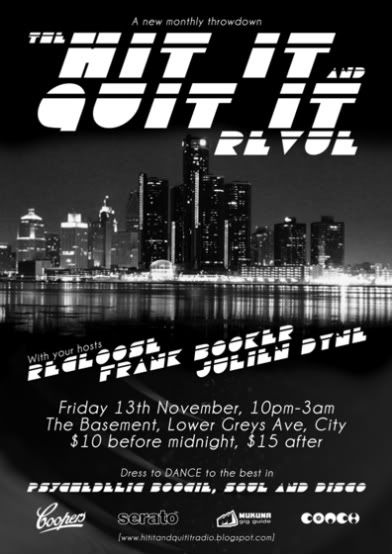 As for our promised Power Mix, we've all been pretty hunkered down with getting the night together so.... we'll soon be releasing the entire HIQI Revue Vol. I on 320 kbps MP3s (warts and all). If you can't make it at least you can dial it up after the fact.
Feel free to dig through our
radio archives
for some more flavor in the meantime.
Finally, we're proud to leak....
Feb. 12, 2010- The HIQI Revue Valentine's Day Special w/ SG
Trus'Me
.
Book it in.