Mad family... Julien Dyne, Jellphonic, Finn Skywalker all joined the usual cast for a thick radio throwdown, hit it and quit it style.
Enjoy yourself.
Oh, and some action shots live from the studio. Deep concentration -slash- inebriation...
(nice shots young Finnwalker!)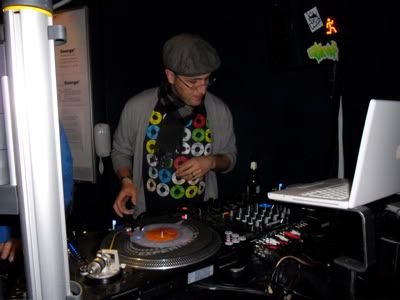 booker...
cloose...
booker, jellphonic, harmanizer, cloose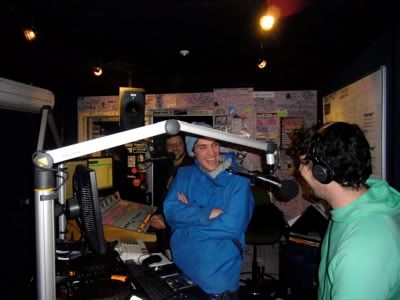 cloose, harmanizer, j dyne
ah you get the idea...
HIQI July 26, 2010 Playlist
Oriol - "Memories" [Planet Mu]
The Little Dabs - "ET (Every Time)" [Musicworks]
Oliverwho - "Fairy Tales" [Spectrum X]
Andres - "Body & Soul" [Mahogani]
Flinstones - "Party Race (instrum)" [Metroplex]
The Ivory Boy - "The Wild West" [Small World Disco]
Theo Parrish - "Capritious #7" [Sound Signature]
Frank Booker - "Get On" [Fingertips]
Subway - "Giving My Love To You (Frank Dont Dust Edit)" [nuphonic]
SFPV - "Music Takin Over" [Par-Tay Records]
San Proper - "The Strip" [Dek Man Tel]
Chico Mann - "Say What" [Kindred Spirits]
Dan Boadi & "The African Nationals" - "Duodu Wuo Ye Ya" [Naap]
Hugh Masekela - "Night In Tunisia" [Chisa]
The Fabulous Counts - "Jan Jan" [Cotillion]
Dyke & The Blazers - "Shotgun Slim"
Herman Hitson - "Aint No Other Way" [Goldmine Soul Supply]
Kai Alce - "Life Is Good (Andres Rmx)" [NDATL]
The Graingers - "Shine Your Light (Instrum)" [BC Records]
The Dome City Rock Orchestra - "Quiet Village Pt 2" [bbe]
Roy Ayers - "Fast Money" [Uno Melodic Records]
Cuzz Band - "Just Wanna Dance" [Stones Throw]
Unlimited Touch - "Searchin To Find The One" [Prelude Records]
Sugardaddy - "One More Time" [BC Records]
Eru Dangerspiel - "Sambaskool Dropout" [Loop Recordings]
HIQI July 26, 2010 Pt. 1
HIQI July 26, 2010 Pt. 2
Subscribe: