Recloose and Booker with Sam Harman and Chef D in the house for good cheer. As per usual we took it all over (Hip House to new Stones Throw and lots of new and old in between).
Next week we're aiming to catch up with Trus'me before his Revue Debut (Feb. 12 at the Basement!) and rap with BlueVibeStudio about the pending Soul All Dayer at the Kings Arms on Feb. 13th (epic-ness). And surely we'll be talking a bit about our Sydney Festival edition of the HIQI Revue that jumps off this Saturday (with yours truly, Booker and Mara TK).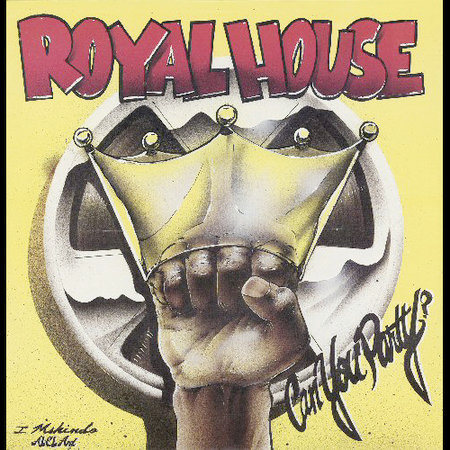 Royal House- Can You Party?
PLAYLIST HIQI Jan. 25, 2010
DJ Gregory - "Head Talking" [Deeply Rooted House]
BDI - "Industrial Kites" [Rush Hour]
Model 500 - "Techno Music (M500 version)" [R & S Records]
Dubbed Version - "Spacescapade (Spaced Out Disco Dub)" [Qucci]
Fast Eddie - "Let's Go" [D.J. International Records]
Royal House - "A Better Way" [Champion]
Kings Go Forth - "Dont Take My Shadow (Tom Moulton Mix)" [Luaka Bop]
Rahni Harris & Flo - "Six Million Steps (West Runs South" [Inspirational Sounds]
Quincy Jones - "Razzamatazz" [A & M]
D Train - "Music" [Prelude]
Sticky Fingers - "Party Song" [Prelude]
Coffee & Cigarettes Band - "Just Imagine" [Electric Roots]
Wild Bill Ricketts - "Riki" [White]
King Sunny Ade - "Ja Fun Mi (Instrumental)" [Mango]
Freddie Scott - "(You) Got What I Need"
Strong Arm Steady - "Chittlins & Pepsi ft Planet Asia" [Stones Throw]
Bullion - "Crazy Over You" [One-Handed Music]
Darondo - "Didn't I (Trishes Edit)" [White]
House Shoes- "The Makings" [Do-Over/Stones Throw]
Comfort Fit - "Exabyte (Flako Remix)" [Tokyo Dawn Records]
Chemise - "She Cant Love You (Souleance Re-Edit)" [First Word]
Pleasure - "Joyous" [Fantasy]
Harvey Mason - "Till You Take My Love" [Arista]
Norman Connors - "Once I've Been There" [Buddah]
HIQI Jan. 25, 2010 Pt. 1
HIQI Jan. 25, 2010 Pt. 2