American brethren, I'm home for a short hot stint and I'm very excited to be home. I will be bringing the party with me all the way from New Zealand, HIT IT & QUIT IT style (note: sheep and hobbit jokes will need to be checked at the door). Please come to dance til your heels hurt.
Here's where things will be jumping off--->
Wed May 25 San Francisco (Housepitality)
Fri May 27 Detroit (Planet E Party @ MotorCity Wine w/ Carl Craig)
Mon May 30 Detroit (Shit Show 2)
Sat June 4 New York City (Resolute)
Thur June 9 Boston (Make It New)
Come hear all the brand new material straight from the Recloose + Hit It & Quit It vaults (the new Rush Hour EP and HIT IT & QUIT IT compilation joints will be rocked heavily!!).
See you in a minute...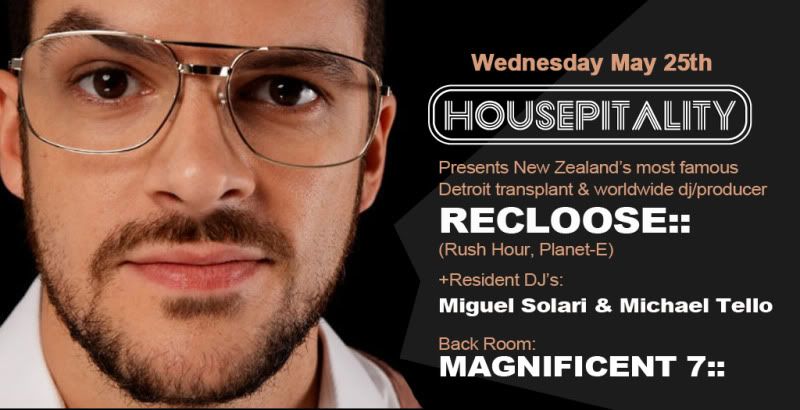 more flyers on the way...