I was given the wrong Hit It show from the station today so we'll have to wait one more day for the Mad Mats guest mix thriller....
In the meantime I thought I'd post this Nite-Liters jam I've been wearing out (literally) since my man Craig Huckaby dropped it on me years ago, acquired straight from a water-logged basement. There are some other joints on 1973's Analysis record ("Happy Hooker" and the cover of "Valdez in the Country" are nice) but this is the one that's been on steady whoop it up repeat. See also, New Birth.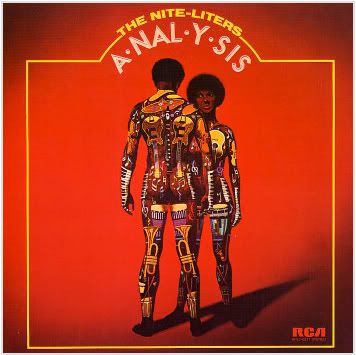 The Nite-Liters- "Drumology"