First order of business, big gupppps to everybody that came down to check Trus'me in fine form at the HIQI Revue on Friday. We all had a blast, thanks very much for your support Auckland... We're growing this thing;)...
Also want to send an official birthday shout out to our quarter-century old Daddy-O post-production and studio wizard Ben Lawson. We tried to take the bro out for drinks but he very wisely flagged that potentially sloppy scenario to be with his family...
So anyways, here is our latest radio offering. Peep our main man Cesar Ramirez' guest disco mix, serious heat straight outta Chicago! The title ('Music Has The Power') says it all... Cesar has produced some inspirational house gems
for Smooth Agent and REALDeep as well as re-edited some monster disco joints under the moniker's 'Cesario' and 'Dickie Moe'. Click here
to preview Cesar's latest EP 'The Rememberance'.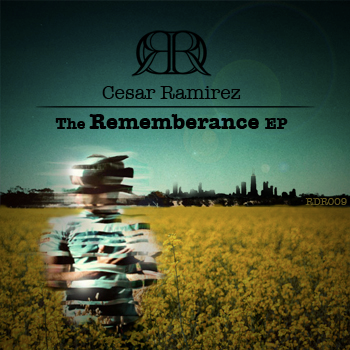 HIQI Feb. 15, 2010 Playlist
Kotey Extra Band- "Hot Ring (Bottins Espresso Dub)"
West Phillips - "Sucker For A Pretty Face"
Tony Cook - "What's On Your Mind ft Dam Funk"
Smile Street People - "Lypso Disco"
[Cesar Ramirez Guest Mix - "Music Has The Power"]
Ingram - "Music Has The Power"
Charanga 76 - "Aint No Stopping Us Now"
Ramona Brooks - "I Dont Want You Back"
Webster Lewis - "Saturday Night Steppin Out"
Cloud One - "Dont Let This Rainbow Pass Me By"
Logg - "Dancing Into The Stars"
Rare Pleasure - "Let Me Down Easy"
Sine - "Just Let Me Do My Thing"
Jean Carn - "Whats On Your Mind"
Roy Ayers - "Fever"
Hi Tension - "Hi Tension"
Solar Flare - "Boogie Fund"
Chain Reaction - "Dance Freak"
Lenny Williams - "Choosing You"
Love Exchange - "Got To Find A Disco"
Two Tons Of Fun - "Earth Can Be Just Like Heaven"
Voyage - "Point Zero"
Jo Bisso - "Love Somebody"
George Bussey Experience - "Yours For The Taking"
[END GUEST MIX]
Debruit - "Battement"
Michoacan - "In The Dark Of The Night"
EU - "Family Affair"
Eighties Ladies - "Sing Me"
HIQI Feb. 15, 2010 Pt. 1
HIQI Feb. 15, 2010 Pt. 2