There has been a convergence of (minor) nods emanating from Auckland the last few weeks...
First up is an odd clip ripped from the legendary New Zealand soap opera Shortland Street where two characters kick back with a glass of wine, polish their paltry dance moves and enjoy the sounds of Recloose...
Next up is a very nice review for the recent Recloose 'Early Works' release coming from the newly re-rubbed Groove Guide: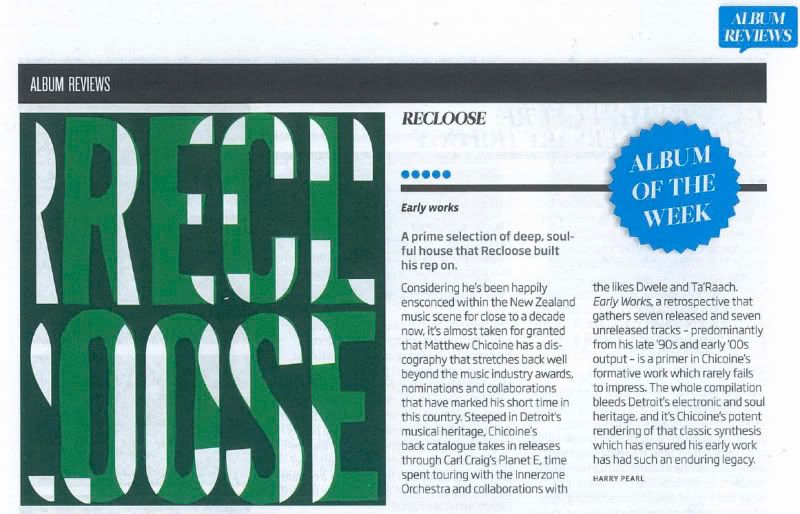 Also, a smallish 'honourable mention' in shooshy magazine Metro's Best of Auckland edition ('best friend in radio'... not sure what that means exactly but thanks!):
Also, there was a fairly epic interview I did recently with Nick Atkinson of Radio New Zealand talking about the Early Works release and the days of Detroit habitation...
Recloose interview with Nick Atkinson on Radio New Zealand (click it!)
And last but not least, here's a link to Jacob Sua's seminal Nerdy Frames blog, also with a meaty interview...
Nerdy Frames' Recloose Interview
Auckland, I appreciate you. See you on a dancefloor soon (I hope).