Not even 24 hours after it's original broadcast- a brand new edition of Hit It & Quit It radio for your eardrums. Don't say we do nothing for ya!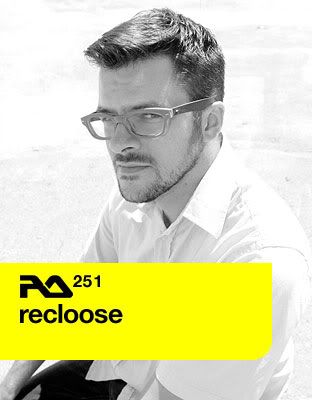 Recloose mean mugging.
This week we celebrated, among other things:
Recloose's Resident Advisor Podcast
(live for the week, grab it if you haven't already!), great new music (check the playlist below), and the onset of the Southern Hemisphere's Autumnal season (maybe it was just me celebrating that).
Enjoy the show...
PLAYLIST, MARCH 21, 2011
1. Recloose – Can't Take It (Milton Jackson Remix)[Planet E]
2. Benjamin Damage/Dic Daneeka – Infamous [50 Weapons]
3. Braille – The Year 3000 [Rush Hour]
4. Cottam – Sunrise Sunset (Hunee Remix) [Use of Weapons]
5. Ritual – Sore Lip (Club mix) [Strut]
6. Manuel Tur – Most of This Moment (Isolee Dub)[Freerange]
7. Tanner Ross – Goodbye Summer [K7 Records]
8. Ooft – Just Peachy [Wolf Music]
9. Ike – Supernatural [Philpot]
10. No Milk – Awake [Yore]
11. Vakula – Delay [Archipel]
12. Bing Ji Ling – Move On [Tummy Touch Records]
13. Mr. President – Get It Sometime [Favourite]
14. Truth – International Dancing [Devaki Records]
15. Evans Pyramid – No, I Won't [Smokah Records]
16. The Dells – Adventure (no way back) [Mercury]
17. Mark E – Often Think to Myself [Merc]
18. Craig Bratley – Birdshell (6th borough mix) [Instruments of Rapture]
19. Voices of Black – Friday with Her [K7 Records]
20. Arcadion – Arc [DC Recordings]
21. Dan Electro – Stand by Me [Superhuit France]
22. Batsumi – Lishonile [Comet Records]
HIQI March. 21, 2011 Pt. 1
HIQI March. 21, 2011 Pt. 2