Kia Ora Crew and Universal Whanau...
I post this to you from my hotel room in Shanghai, where I arrived yesterday after a brilliant 5 day stint in Singapore. Many thanks to the Kinemat crew and all the new friends I made. And check this lil gem of a site, some great radio shows are being hosted here (and likely yours truly's in a minute too):
www.danceandsoul.com
.
Also, mad thanks to all who came down to the Shelter in Shanghai last night, bumping goodness....
I heard reports that Chef D held down the Hit It and Quit It fort with gusto this past Monday, many thanks to the bro! I'll chase this up and post it when I get home next week. Next Monday's installment will feature a mix from my man Scott 'Monkz' Moncrieff from my Sheffield fam, as well as a virgin radio broadcast of my 'New Deal' mix.
So here's a post for the nerds. I got this lil demo floppy 7" in Detroit in the 90s and remember Kirk Degiorgio writing about this one in a magazine years back. To be honest I've been off the rhodes for awhile now but there's no denying its influence on modern music.... what better way to love out your joint than a sprinkle of Rhodes, a phaser, and a delay? Here we have Herbie pontificating and jamming on it for your pleasure. Full .aiff versions posted so if you can get rid yourself of the pops then please, sample away.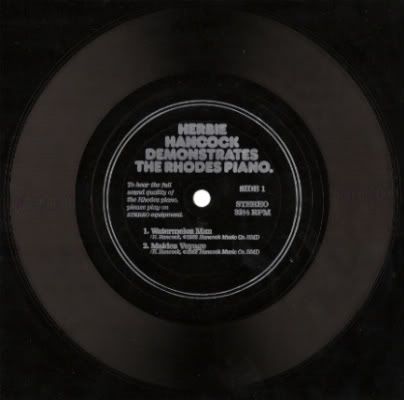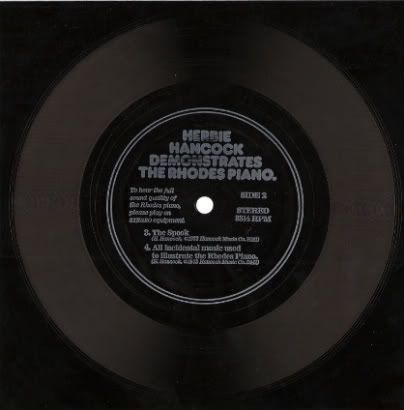 Herbie Loves Rhodes- Side 1
Herbie Loves Rhodes- Side 2