Boom. A stone cold classic Kon mix plus the 'Digger Special'. This is surely the tip of the iceberg, just us pulling out some gems from our crates for you... more of this to come!
Enjoy the show and see you at the Rising Sun for
HIT IT AND QUIT IT REVUE feat. DJ KON
this Friday...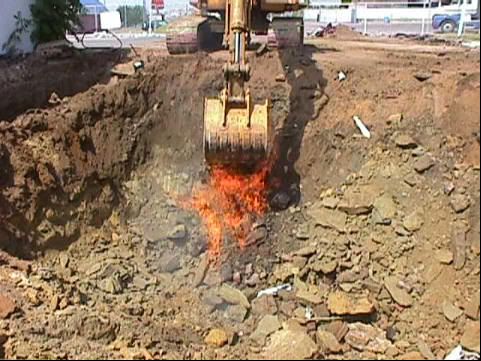 Ya dig?
HIQI Aug. 16, 2010 Playlist
Shirley Alston - "Shadda-da-da-da (instrumental)" [Red Rooster Records]
The Reddings - "You're The Only One" [I Believe In A Dream Records]
First Love - "Its A Mystery To Me" [Chycago International Music]
Catch The Beat - "Kon Mix"
CHUCK CHILLOUT KOOL CHIP ACCA/ TAANYA GARDENER NO FRILLS BLEND
TSKI VALLEY/ CATCH THE BEAT
JAZZY 5 MCS/ JAZZY SENSATION
PIECES OF A DREAM/ MT.AIRY GROOVE
SEQUENCE/ FUNK YOU UP
FREEDOM/ GET UP AND DANCE
SUGARHILL GANG / 8TH WONDER
RUN DMC/ SUCKER MCS (DUBBED OUT)
ROSE ROYCE/ DO YOUR DANCE LIVE EDITS
FATBACK BAND/ GOIN TO SEE MY BABY
DR. BUZZARDS ORIGINAL SAVANNAH BAND/ GREEDY G (BLEND)
ROLLING STONES / MISS YOU (QUICK MIX)
RAY PARKER JR./ FOR THOSE WHO LIKE TO GROOVE
THE TIME/ GET IT UP
PRINCE/ I WANNA BE YOUR LOVER (LIVE EDIT)
LISA LISA/ WONDER IF I TAKE YOU HOME
OLLIE AND JERRY/ AINT NOT STOPPIN US
LENNY WHITE/ PEANUT BUTTER
TOM BROWN/ THIGHS HIGH
SKYY/ HERES TO YOU 12"
THE JONES' / SUMMER GROOVE 12"
MAXX TRAXX/ DONT TOUCH IT
STARPOINT/ GET READY GET DOWN 12"
GREYSHIP DAVIZ/ THIS GROOVE IS ON THE LOOSE 12"
PIERCE BROTHERS/ PARTY PERSON (THE DRUNK EDIT)
SESAME STREET THEM SONG OUTRO
END GUEST MIX
Duke Booty - "Who Dat" [Mercury]
Am - Fm - "You Are The One" [Dakar]
C.L. Blast - "Somebody Shot My Eagle" [Park Palace Records]
Skye - "Aint No Need" [Boston Records]
Oraganized ConFunkShun - "Get Down Wid It" [Pickwick]
Radio Clash - "Outside Broadcast" [CBS]
The System - "Tu Estas En Mi Systema" [Mirage]
Tilt- "Arcade Funk"[D.E.T.T.]
Wisdom - "What Cha Gonna Du About You" [Creative Funk]
Terry Burrus & Transe - "Love Rockin'" [Arista]
Brainstorm - "We're On Our Way Home" [Tabu]
The Gap Band - "Bop B Da B Da Da" [Total Experience]
The Gap Band - "Going In Circles" [Total Experience]
The Gap Band - "Keep Holding On" [Total Experience]
HIQI Aug. 16, 2010 Pt. 1
HIQI Aug. 16, 2010 Pt. 2