Yep, its RIP OF THE WEEK time. Here's some party funk I played on Monday that got the broze craning necks.
While this is by no means mega rare, it HAS been a funk staple of my box for going on eons now- impeccably executed disco funk, punctuated by staccato clavinets, finely glazed with crowd noise and moog solos, topped off with that tried and true hype-it-up tactic- the city by city roll call!
Grab this album if you see it, not hard to find and contains some rock solid joints (also check 'Time'). Appears on 'Organized ConFunkShun' (Pickwick 1973).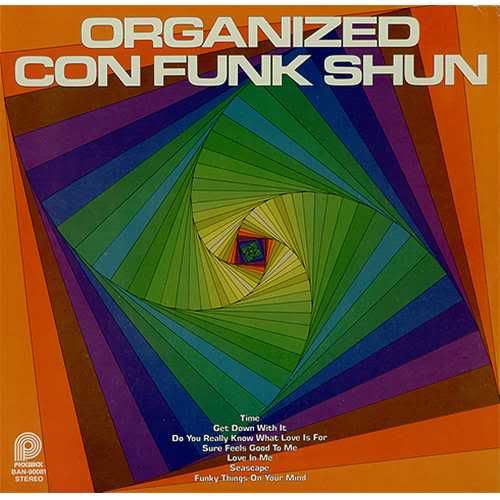 [Side note... Like most funk bands making the transition from 70s to 80s, Con Funk Shun decided to flip their 'look'. All you have to do is peep the cover of their 'To The Max' album- from the dirty funk to pink sweaters in just under ten years. But as we say in the music business, mugs gotta eat.
]
Con Funk Shun- Get Down With It (320kbps)