So I made a pilgrimage to Melbourne, Australia on Aug. 12 to see one of the greatest and most globally loved hip-hop groups of all time-A Tribe Called Quest. It was a slightly surreal experience seeing one of my favorite groups re-united 10+ years after their hayday, in a country on the other side of the world from where I'd last seen them (Detroit).
Of course we all wondered if it was just a cash grab, if they'd bring the energy and if they still had 'it'. And while Kool Keith and De La's DJ Maseo might have been a little lackluster, ATCQ quickly banished any fears of mediocrity (often the norm at over-priced, over-hyped hip-hop shows...). The Tribe was on fire- every jam was rendered in full auditorium-rocking glory- amply covering all the classics and even bringing elusive 4th member Jarobi on the gig (somehow though he didn't make it into this collection of photos?!). Q-Tip was definitely running shit, Phife looked like he was catching his breath most of the show but held his own, and Ali Shaheed Muhammed had his set down tight, even astonishing those who were paying attention with a one-hand grab of his laptop right before it toppled to the stage from his DJ riser. SAVE!!! Add to this dance moves, beat-box solo intros, two encores, rewinds and 'Phife-junior' (a random audience member) running the Dynomutt's full lyrics on one of the jams.
Here are some shots my lovely lady Alice shot from our vantage point front and center. Enjoy...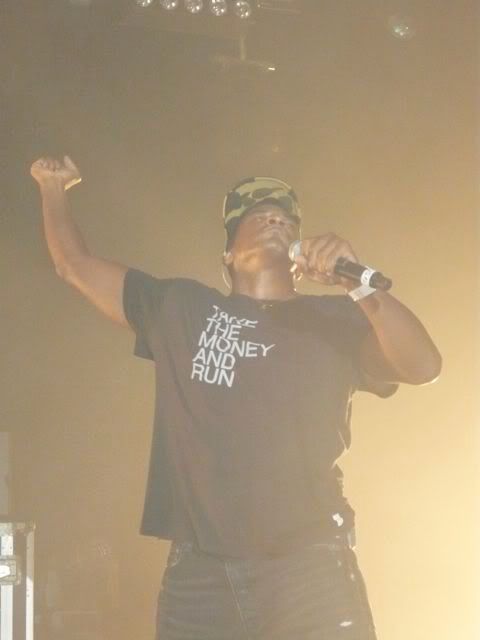 Photo Credit: Alice Walters