Its finally happened.
We've waited patiently for over a year to get Mr. Damon Riddick aka Dam Funk in the neighborhood... and now, finally, the Funkmosphere is in the Southern Hemisphere.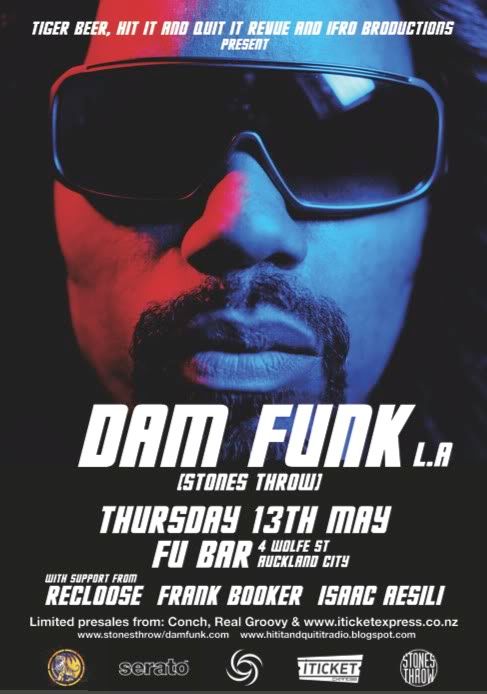 To commemorate this special occasion we're posting up two DF nuggets from his recent appearance at the Red Bull Music Academy (RBMA Radio appearance and lecture).
Tune in to Monday's Hit It and Quit It show (live to air 6-8pmNZ on www.georgefm.co.nz) for our ELECTRIC FUNK SPECIAL featuring Dam Funk himself live in Brooklyn plus an exclusive Hit It and Quit It interview...
Yes Auckland, that is correct. Its time to get down. See you this Thursday at Fu Bar...