Hello friends. Here is the latest installment of Hit It and Quit It featuring Frank Booker and Recloose playing some new stuff and banging out a nice little Brazil set to pump up the local Aucklandinians for tomorrow night's
Jorge Ben
show.
Crew movements. I'm OUTTIE (Recloose...) for the next 3 shows... Booker and Harmonizer will be holding it down with an array of top-notch guests while I'm galavanting around the states.
Here's the rundown, I'll be back with some stories no doubt:
Guest spot on Tim Sweeney's
Beats In Space
radio show, gigging with Nicodemus at
Turntables on the Hudson
, back home for the
Movement Detroit Electronic Music Festival
(May 30, 2pm Mainstage), rocking our
All In The Family
party that evening with my Family Funktion/Serato/Wax Poetics crew (w/ VSG's Kon and Oliverwho Factory!), popping over to Chicago for a throwdown with my old school (literally) friends
Good For Party
and winding up in L.A. for a mysterious appearance somewhere very special. Guaranteed to be coming home with DJ sets and drops galore for Hit It and Quit It future installments...]
AND Booker's also off next weekend to Melbourne for a DJ swing through Croft Institute and then some so make sure you reach! Details on the way...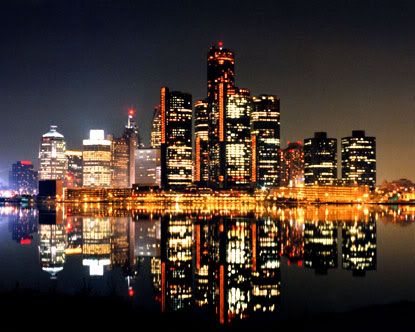 Here I come...
Anyways, on with the music. Enjoy!
Playlist
6th Borough Project - "Stratus Quo" [Instruments Of Rapture]
KC the Funkaholic - "Me Myself and My Day" [Rush Hour]
Akwaaba - "Small Town Sassy" [Noid Recordings]
Cole Medina - "Red Hot (Original Mix)" [Internasjonal]
Tony Cook - "Whats On Your Mind ft Dam Funk" [Stones Throw]
The Brown Brother - "Everybody Freak" [Real Thing]
Lovebirds - "My Man (KinK Rmx)" [Freerange Records]
Missing Linkx - "Can't You Get A Grip?!" [Philpot]
Hundred in the Hands - "Dressed In Dresden (Kyle MF Hall Remix)" [Warp]
KRL - "Time" [Wolf Music]
Fast Eddie & Sundance - "Git Up (Get On Up)" [DJ International Records]
Neighbour - "Charo Claptrap" [Home Breakin Records]
Creative Swing Alliance - "Monday (Simbad Remix)" [Bonzzaj Recordings]
Ross 154 - "Until My Heart Stops"
Gal Costa - "Relance" [Philips]
Trio Mocoto - "Sivuca" [Rare Brazil]
Paulo Diniz - "Prim Pim Pim" [Odeon]
Marku Ribas - "Meu Samba Regue" [Philips]
Gilberto Gil - "Maracatos"
Jorge Ben Jor - "Take It Easy My Brother Charlie" [Philips]
Jorge Ben - "Sou da Pesada (7 Samurai Afroraduno Remix)" [Dejavu Recordings]
Jorge Ben - "Minha estrela e do oriente" [Som Livre]
Azymuth - "Jazz Carnival" [Milestone]
Mr Flash - "Powerlight" [Ed Banger]
J.P. Rodgers Jr - "I Enjoy Making Love (Just Like You Do)" [Inculcation]
HIQI May 17, 2010 Pt. 1
HIQI May 17, 2010 Pt. 2